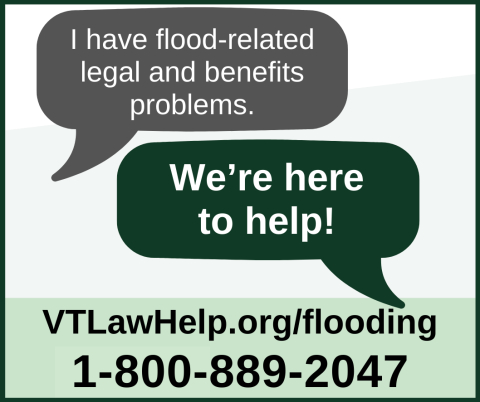 Updated 9/27/23
On this page we list benefits, recovery programs and common legal problems that can come up after a flooding disaster in Vermont with links to information and help. If you live in Vermont, contact us if you have questions. Tell us if your problem is due to the flooding disaster. We may not be able to directly help you, but we can point you to resources that can help.
Deadlines to note
ASAP — If you have insurance, contact your home/renter/flood/car insurers and file a claim because FEMA will need documentation of what insurance will not cover. Also apply for help from FEMA at the same time.
September 29, 2023, before 4 p.m. — Apply for Disaster Unemployment Assistance by this date — for all affected counties.
October 12, 2023 — Apply for FEMA assistance by this date. This is a new deadline — but don't wait to apply!
October 12, 2023 — If you apply for a SBA loan, apply by this date.
60 days — Appeal any FEMA decision within 60 days of the date on the decision letter.
Flood-related pages on VTLawHelp.org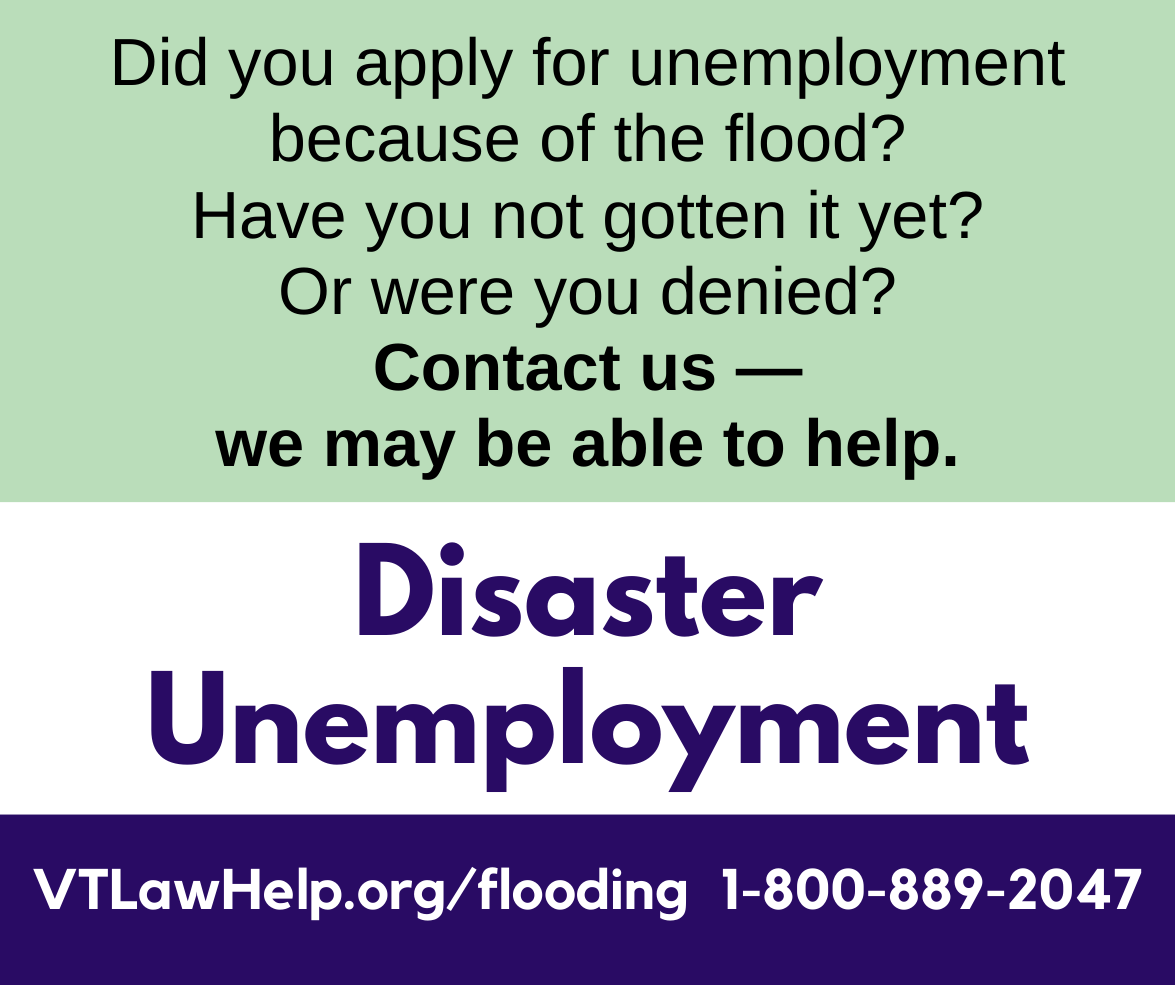 ---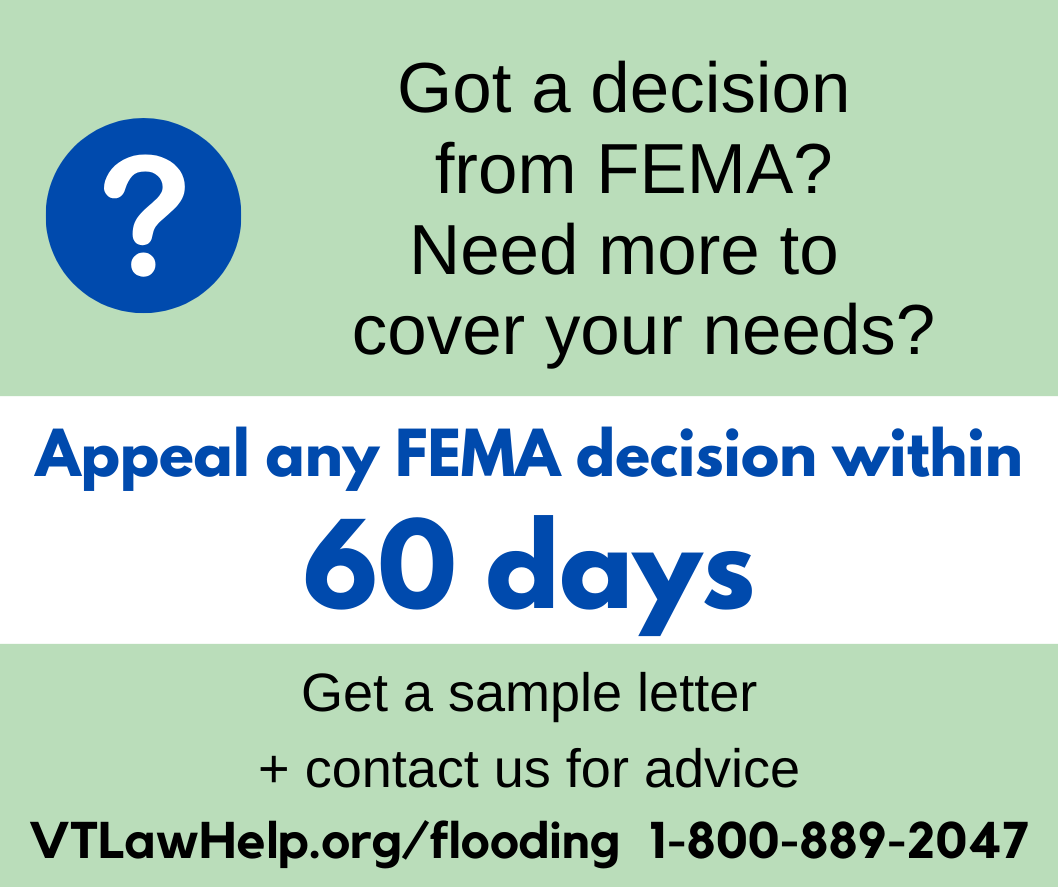 ---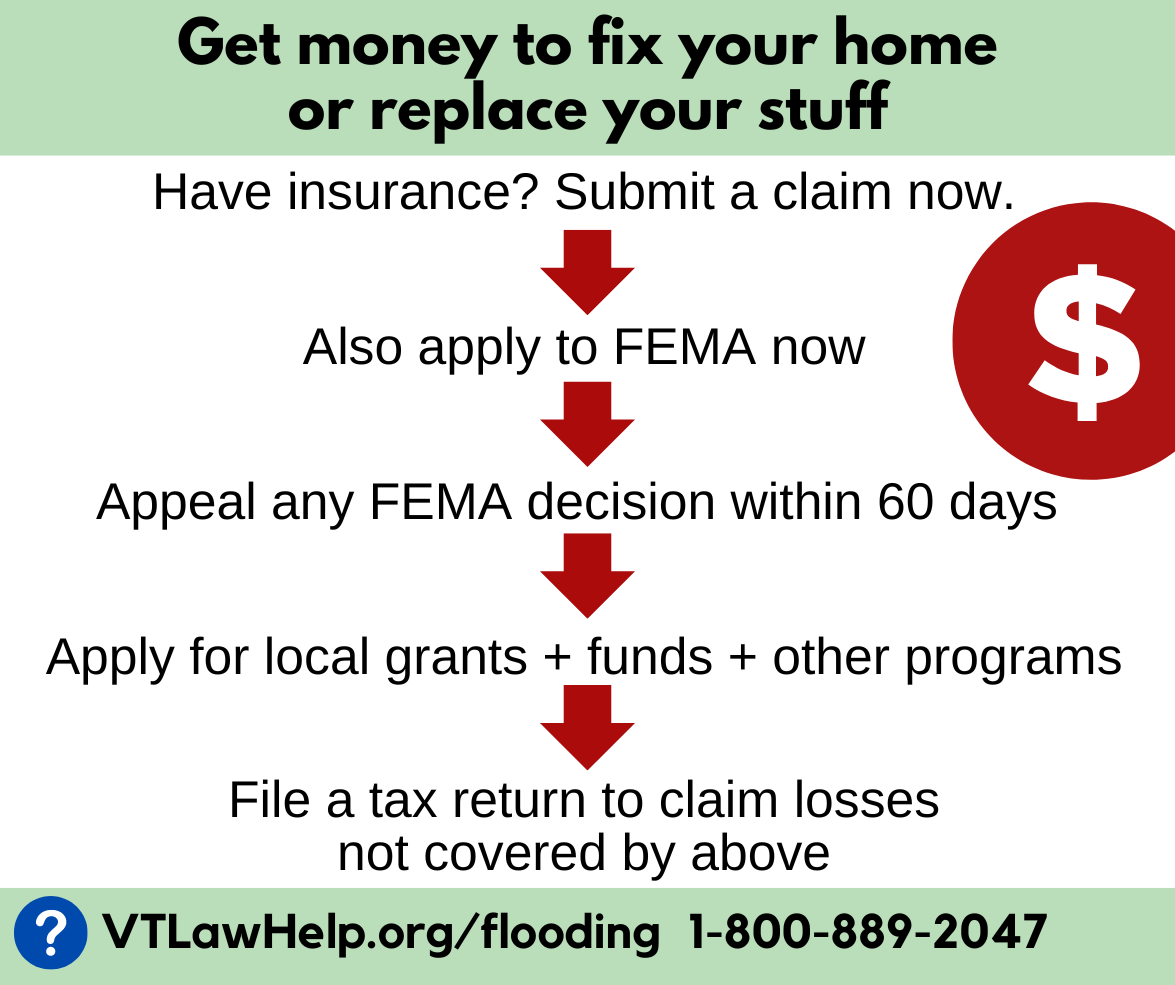 ---
Common legal problems that can come up after a flooding disaster:
Tip
Moved due to the flooding? Keep FEMA and other organizations up to date with your mailing address.
Important flood information and resources in Vermont
Financial help
Food
Health
Housing that flooded
Mold in your home: Learn how to address this problem with information from OSHA, CDC and Vermont Department of Health.
Build back stronger with advice from FEMA Hazard Mitigation HelpLine: If your home was damaged, call 1-833-336-2487 to get advice on how to build your home back stronger and safer. Select #3 for Vermont. Or visit a Disaster Recovery Center. Experts will help any homeowner who asks, not just those dealing with damage from this year.
General disaster help
Legal aid and legal services
Translated information
These materials are in English and other languages.
American Sign Language
Videos in ASL include: