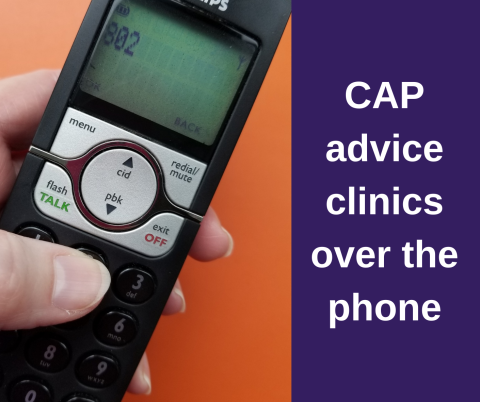 The Client Assistance Program (CAP) is part of Vermont Legal Aid's Disability Law Project. They help people with disabilities who have problems applying for or getting independent living services or vocational services (related to work).
CAP is hosting a series of quarterly advice clinics by telephone for free.
When is the next clinic?
Tuesday, February 28, 2023, from 1 - 3 p.m.
Who is it for?
Vermonters with disabilities who apply for or get employment-related services from agencies or programs funded under the Rehabilitation Act.
What is the topic?
This clinic will focus on the HireAbility VT program (formerly called Voc Rehab).
How do I sign up?
See the Client Assistance Program page to see the next date and learn how to sign up.